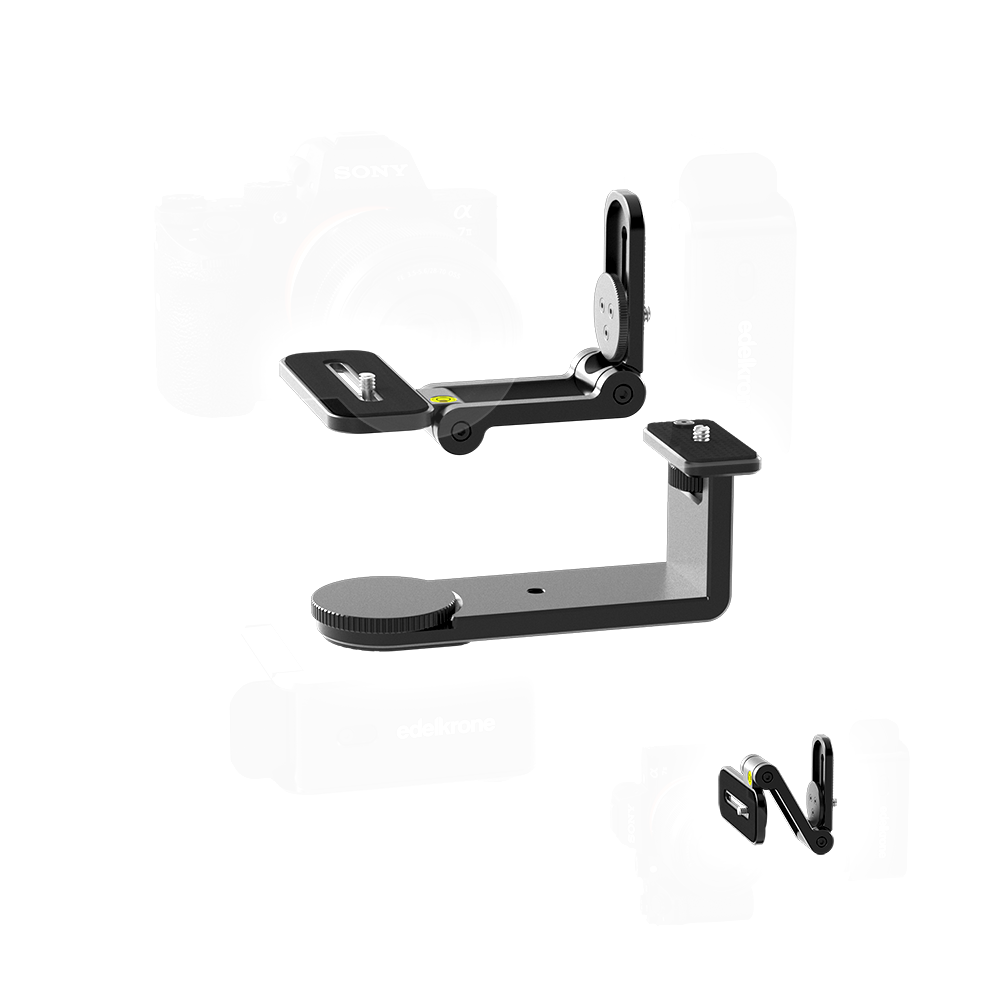 Tilt Module for HeadONE
HeadONE's unique selling point is its ability to transform into a 2-axis pan-tilt camera head.

This is made possible through the tilt module, which can be used with either two HeadONE units or just one to switch it into tilt mode.

The tilt module is small and compact, making it easy to carry around and set up.

With the tilt module, you can take your photography and videography to the next level, capturing dynamic shots that were previously not possible, even with just a single HeadONE unit.

Say goodbye to static and boring shots and hello to captivating and engaging footage with HeadONE and its tilt module!
Allows both vertical and horizontal camera attachment.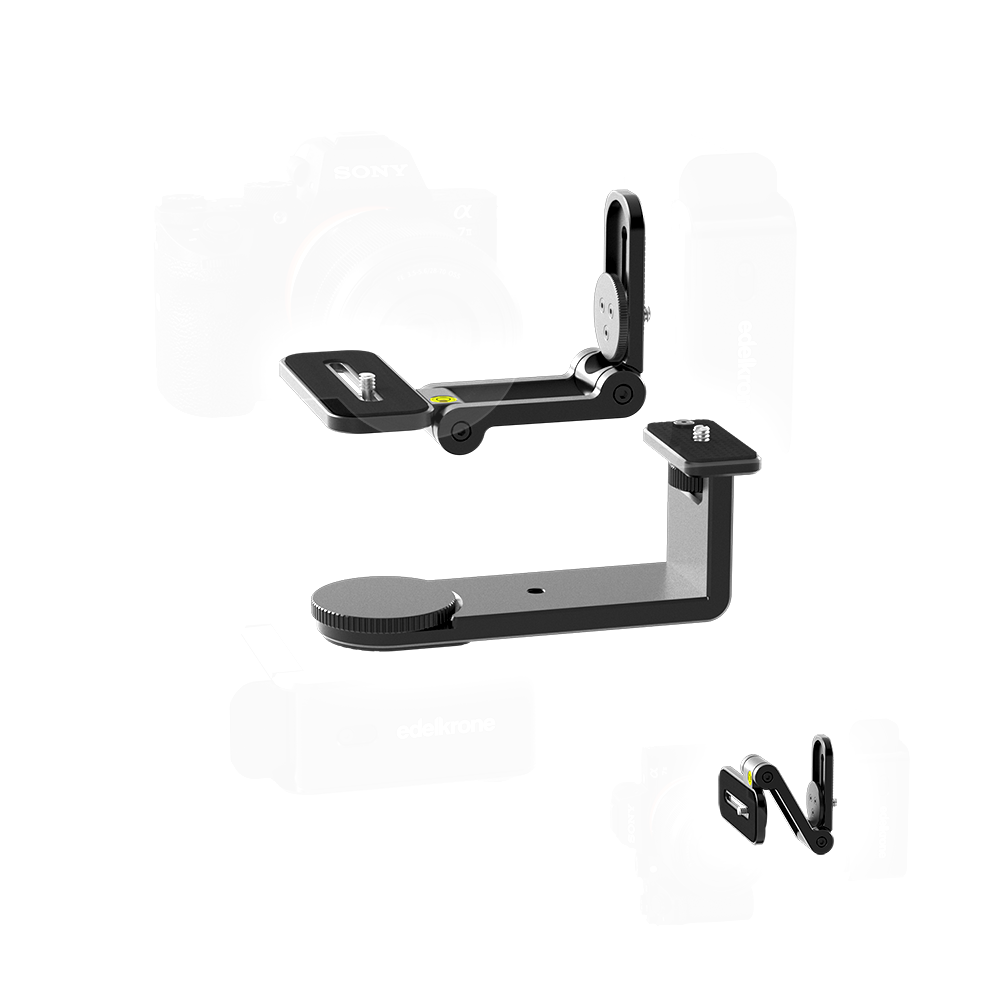 L Bracket Size
(L x W x H) 4.6 x 3.7 x 4.1 in (117 x 94 x 105 mm)
Tilt Piece Size
(L x W x H) 6.5 x 2.6 x 2.3 in (166 x 67 x 60 mm)
Mounting options
1/4" -20 mounting screw on L-Bracket.
Number of axes
Combines 2 HeadONE's creating a 2 axis setup.
Materials
CNC machined aluminum & stainless steel components.